It is time to defeat the LIES of negative self-talk.
Change your Perspective * Find unseen Possibilities you had not imagined * Look at the new Pathways opening for you * Choose your path and Proceed to untapped Potential within yourself.
I am honored to be one of sixty speakers at the BEST YOU 2022 Virtual Women's Summit January 13-15, 2022.
Get your FREE ticket here.  I will be speaking on the Spiritual Growth track. The title is "Daughter of the King".  Once you register, click through to find many free offerings, including a PDF book titled "Being a Princess" by me.
60 Speakers
5 Tracks
3 Days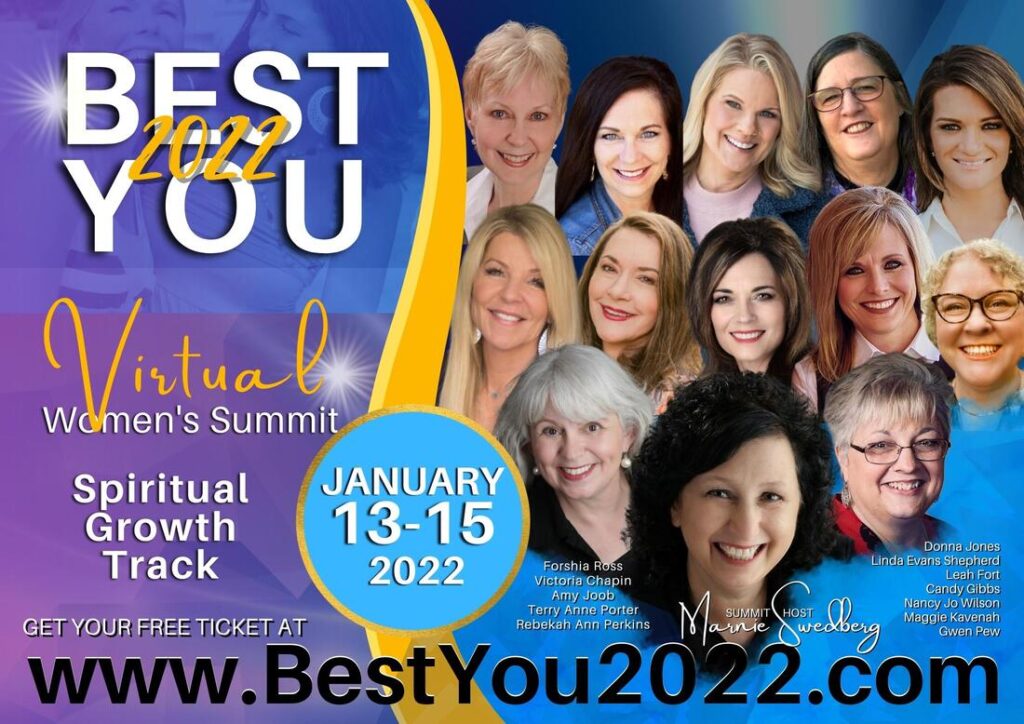 As a Certified Professional Life Coach I help you find possibilities within yourself you had not noticed by looking with new perspectives.
Let me share "Defeating the LIES of Negative Self-Talk" with your group.
Knit and Crochet Bible Studies – now available on Amazon in Kindle and print formats.
My name is TerryAnn Porter. I am a daughter, wife, mother, step-mother, grandmother, and so much more.
Marrying at 18, and mothering 2 beautiful girls, I divorced. I remarried and on the day before my 11th anniversary, was suddenly a widow. Right now my husband, Reed, and I are in our 21st year of marriage.
Suffering chronic back pain, I enjoy helping others find their inner strength. It is in this experience I have learned …….