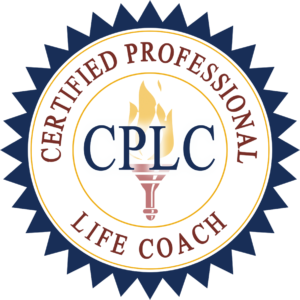 My name is TerryAnn Porter. I am a daughter, wife, mother, step-mother, grandmother, and so much more.
Marrying at 18, and mothering 2 beautiful girls, I divorced. A few years later I remarried and on the day before my 11th anniversary, was suddenly a widow. Right now my husband, Reed, and I are in our 23rdt year of marriage. My beautiful daughters are now married with children of their own, allowing me to experience the joy of being a grandmother.
Suffering chronic back pain, I left the corporate workplace.  I now use my strength of helping others find their self-worth with a coaching presence. It is in this experience I have learned the most about my life – about who, and whose, I am.
God can still use me to His glory by walking through life alongside others. "The blessing of helping others to find themselves helps me cope with the pain, helps to fight off the depression that often accompanies chronic conditions, and keeps me focused on Christ.
I am a Certified Professional Life Coach through Professional Christian Coach Institute, and adhering to the Code of Ethics at Christian Coaches Network International,  helping women from all walks of life move forward from where they are now, to where she and God desire her to be. 
Together we can fight the LIES of negative self-talk by looking with a new PERSPECTIVE revealing POSSIBILITIES and opening PATHWAYS onto which you can CHOOSE to PROCEED in TRUTH.
1st—an initial call between coach and client to see if our personalities are in agreement, discuss the coaching process, and set boundaries.
Next—if we mutually agree to work together a packet including a contract, fee structure and other pertinent information is sent to you via email or postal mail.
Then— We will meet by phone. You will call me at your appointment time. We will work together to find the obstacles preventing you from moving forward and develop ways to remove them.
As the client you are in control. You will set the agenda for the call. I will not pursue any line of discussion you do not  approve.
As your coach I am committed to you and your best interests. I will give you my undivided attention, ask the hard questions and reflect back to you what I hear. I will challenge and encourage you to explore new avenues.
If you are a follower of Jesus Christ, I will include Scripture and prayer in our discussions at your request.
Schedule a FREE appointment to determine if a Life Coach is for you.
Schedule a call to discuss the possibilities.