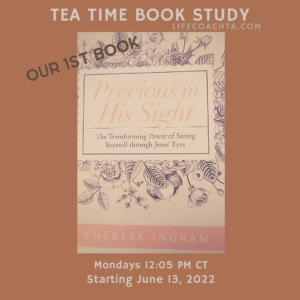 Join me for an online lunch time book club beginning Monday, June 13, 12:05-12:55pm central. 
Our first book is "Precious in His Sight" by Theresa Ingram. Theresa is the wife of Chip Ingram of Living on the Edge.
You may purchase the book on that sight (click here-no aff.).   
Our group discussion will utilize the "Rule of Three"
Refer to the text

Provide your thoughts on the author's meaning, ideas, or what had the author say what was written

Then, provide your interpretation, thoughts, reactions, or insights on the text.